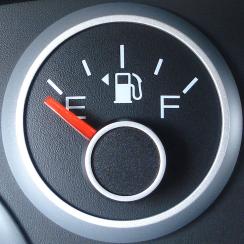 MINERAL Resources and Energy Minister Gwede Mantashe said Mzansi should prepare for a fuel increase!
From tomorrow, 95 octane petrol will increase by 18 cents, while 93 octane petrol will decrease by 4c a litre.
Diesel and paraffin are each set to go up by 25 cents a litre, on Wednesday.
Mantashe said the main reason for the fuel increase are higher oil prices and the attack on Saudi Arabian oil fields.
 He announced the fuel price adjustment at the weekend.
"Oil prices increased after attacks on two major oil facilities in Saudi Arabia on 14 September," he said.
"The closure of the operations had an impact on about 5 million barrels of crude processing per day, and affected 5% of the world's daily oil production," he said.
The incident led to a lower contribution to the basic fuel prices on petrol, diesel and illuminating paraffin by more than 17c per litre.
"Had it not been for the stronger rand during this period, the impact of the attacks on Saudi Arabian facilities on prices would have been more severe," said Mantashe.
The department's director of fuel pricing mechanism, Robert Maake, said the attack on Saudi Arabia fields will have an impact on our communities,
https://www.dailysun.co.za/SunWheels/gwede-petrol-is-going-up-20190930