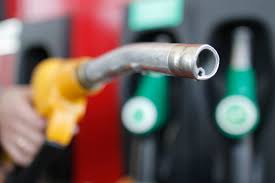 The petrol price looks set to be lowered by around 24c to 27c a litre on Wednesday.
This is thanks to a sharp slump in the oil price, amid fears that more European lockdowns will hit fuel demand.
A stronger rand has also done its bit.
For more articles, go to www.businessinsider.co.za.
A sharp slump in the oil price, together with some rand strength, should bring some joy at the pumps this week.
SA fuel prices are determined by the rand and oil prices, as the country imports the majority of its oil, which is priced in dollar.
Oil prices have slumped in recent days as new lockdowns in Europe, particularly France and Germany, sparked fears of a renewed economic slump – which will hit fuel demand.
The Brent crude oil price has lost 10% this week alone, and was last trading at around $36 – its lowest level since May. Oil prices started the year above $60.
The rand has strengthened from around R17/$ a month ago, to a low of R16.09 earlier this week. It was last trading at R16.41, on Friday morning – 3% stronger than a month ago.
According to latest estimate from the Central Energy Fund (CEF), 95 petrol is on track for a cut of around 27c a litre, while 93 petrol could be lowered by 24c. Diesel prices could be cut by around 11c. But paraffin may be hiked by 15c.
At the start of October, petrol 95 was cut by 32c, and petrol 93 by 23c.
SA's fuel price is adjusted on the first Wednesday of every month.
SOURCE:
https://www.businessinsider.co.za/petrol-price-cut-expected-in-november-2020-10